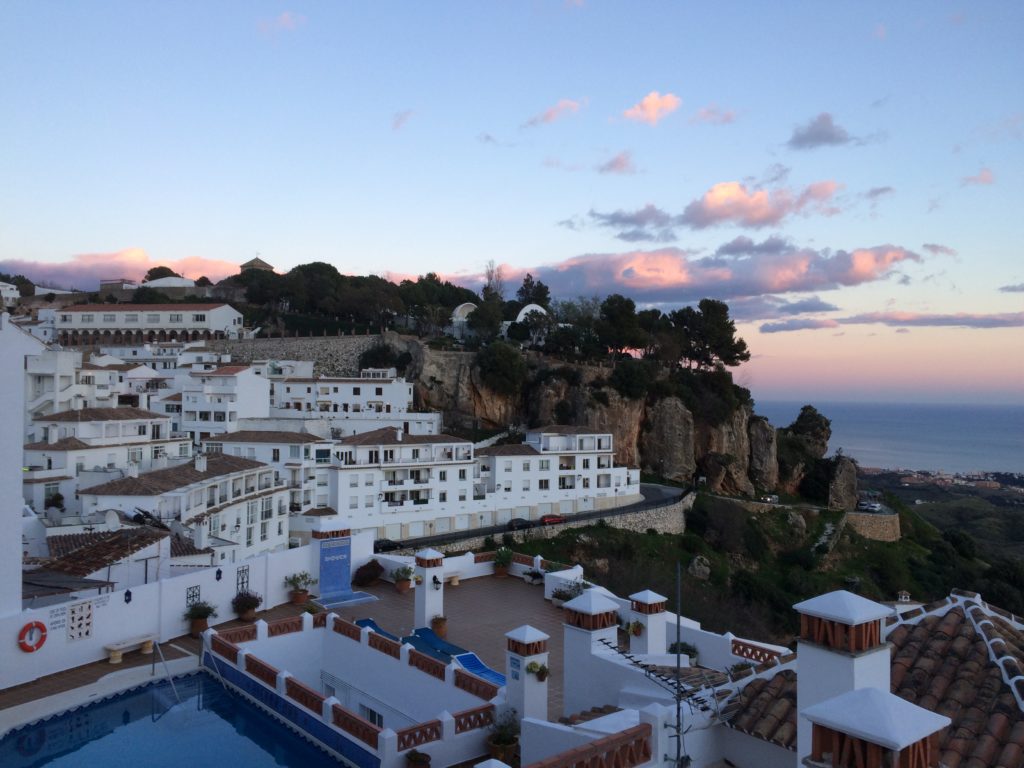 It's hard to believe that Mum and I have already been here in Mijas for three weeks! We have had lots of coming and goings. First Ruth came to join us for a week. The worst of the rain was over although the weather was still not great and we did not get into our sandals and capris. On the dry days we had some nice walks down by the sea in Fuengirola and in Mijas we have generally explored the backroads of this pretty town. Ruth and I also managed to do some geocaching and found a few caches.
Just before Ruth left Terry arrived but he then left to join Ruth and family to tour around some of the major sights of Andalusia. He is returning to us today from Cordoba.
Alain arrived on Tuesday and the weather remains consistently inconsistent but has been nice enough for us to enjoy an amazing hike in the hills above Mijas and a nice day out in Malaga yesterday.
All this rain has not been the best for us but is great for the locals. Over a year of rain fell in just a few days and the drought restrictions that were to be put in place in April have now been lifted.
http://www.surinenglish.com/local/201803/02/much-needed-water-20180302094124-v.html
Spring is slowly arriving with more flowers blooming each day. We have lovely fresh produce, fresh fish and shrimps from the daily market and cheap organic wines at the local stores. We have a breathtaking view from our apartment that changes day and night. Life is good!
Here is a photo album with some of our latest photos. Unfortunately I can't upload most of mine from my camera as I don't have my computer with me. photos.https://photos.app.goo.gl/DdMtaMv1TDqU8v7H2