Alain and I are now in Corsica. We have been here for just over 48 hours and I understand all the rave reviews. The vegetation is much lusher than that of the south of France or Spain and the scenery spectacular. Our first motel where we spent two nights was right on the waterfront in Porticcio. The day we arrived was very windy and we could see the big waves rolling in barely 50 feet from our room. We then drove out to a point where the waves were even more spectacular.
Yesterday we took a boat excursion from Porticcio to les Îles Sanguinaire via Ajaccio. We spent one hour on the main island. The Islands are covered in low vegetation, a patchwork of every shade of green, every breath is aromatic and all of this against a blue sky. Birds were flying around us and did not seem scared, it was paradise.
We are now at the Gîte SAn Larenzu in the village of Aullène high in the hills, 992 mètres according to my altitude app. Memories of Astérix except people are very friendly here. I sat on the village square this afternoon chatting to two old men in their eighties. When people arrive in restaurants they give a general "bonjour" and a bonjour is always responded to on the street. All of the buildings are stone and much of it dry stone with no mortar. Pigs and piglets are roaming the streets and we had an excellent lunch of wild boar with chestnuts. The drive here was on twisty switchbacks but the road is well maintained and has many more guard rails than Spain or Greece. We stopped a hundred times for photo opportunities of course. The last eight kilometers took us two hours! An added bonus at our gite is the spa and sauna  with a huge view over the mountains. The owner of the gite raises and cures his own pork and the restaurant is the busiest place in town.
Next week is the Tour de Corse rally and yesterday we spent some time driving up some of the small windy roads in the area to check out the route. Next Saturday we will stay up in a small village of Coti Chiaviri in the mountains at a lovely small hotel Le Belvedere with one of the best views of Corsica according to our Routard Guide. The rally will drive right past our front door around noon and the roads will be closed all day to traffic so we can explore and walk all around area.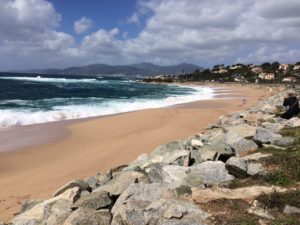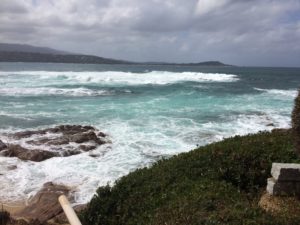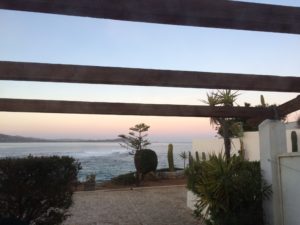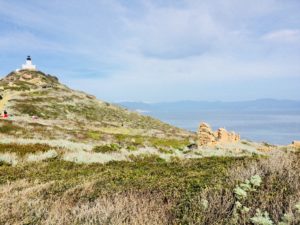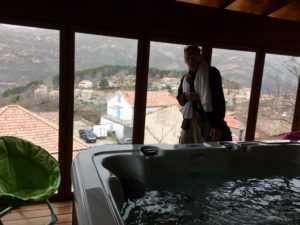 Alain's photos will be online shortly. I can only upload these from my phone and not from my camera so I will create an album later and add a link here.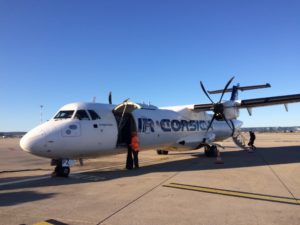 If you are subscribed and get a notification for this post please let me know!