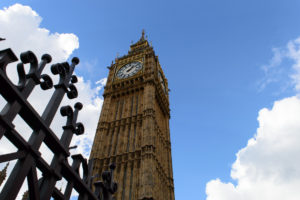 This fall I was feeling very restless, I had not travelled this summer and felt the need to get away. With the Monday off for Thanksgiving I only needed to take four days vacation to get a full week off so booked the time before we had decided on a destination. At first I had in mind a road trip to Maine, or Vegas and Grand Canyon but Alain did his research and found WestJet flights from Ottawa to Gatwick for $590.00, leaving on Saturday and returning the following Friday. We decided to go for it. We left on Saturday afternoon and flew to Gatwick via St John's Newfoundland, arrving in Gatwick early on Sunday morning.
For the quick story you can see our photos here. If you want to read in more detail where we stayed and what we did then continue on below.
Sunday:
We found a great place to stay in Hampstead Heath, affordable and perfect for our needs. A direct train took us from Gatwick Airport to the Hampstead train station, and from there we walked up to our place on Hollycroft Avenue. On VRBO I had found a room with a private entrance in a beautiful area. We had a small fridge that was stocked with everything we needed for a light breakfast.
We took a short nap after arriving and then went for a walk in the neigbourhood and onto the Heath and then through old Hampstead. Alain was impressed with all the fancy cars, 9 or 10 Porsches just on our little street. The smell of roasting meat was wafting through the air and we tracked it to the Holly Bush Pub where we had roast lamb, and Yorkshire pudding for me.
After our meal we took a short trip into London, just roaming through the West End and over the Thames in the dark, we didn't stay long as we were quite tired and bused back, enjoying front window on the top of the double decker bus.
Monday:
We are normally early risers but we decided that it would be easier to stay close to Canadian time to avoid jet lag both in London and on our return. We slept until 10 am and then went for a walk on the Heath and bused over to Kenwood House. We had the impression of being at a country manor, not just 10km from the center of London. The house is in a beautiful setting and full of incredible paintings, Rembrandt, Vermeer, Gainsborough… Well worth a visit and free (donation based). We then had a good hike to "Parliament Hill" on the Heath, it has a very nice view over London, there are no buildings there, unlike our Parliament Hill in Ottawa.
We then headed back to the West-End where we had a quick meal at the Jamie Oliver's Italian in Covent Garden. We then went to see Agatha Christie's The Mousetrap, it has been playing continuously for sixty-four years. I remember walking past the theater in the 70's when it was already the longest running play, my Mum saw it in 1960!
Tuesday:
We bused to Hyde Park where we rented bikes. It's like the bixi bikes, you pick up in one place and then drop off in another. You can use the bike for 24 hours for a very reasonable flat fee as long as no single ride lasts more than 30 minutes.
We dropped off our bikes after a 25 minute ride and then visited Kensington Palace. We first had lunch the Palace Café where Alain had the best ever gluten free cake, it was a Victoria sponge and definitely as good as any gluten cake. The palace was interesting with exhibits on Queen Victoria and Royal fashion amongst other things. We left the palace and picked up bikes again to cycle back to the other end of Hyde Park where we walked along the Princess Diana Memorial Walk and then through Green Park. After walking through some lovely neighbourhoods and incredibly expensive shopping streets (Old Bond Street) we had supper at a very nice Indian restaurant Rassa, Alain had done his research well, the food was excellent.
Wednesday:
I decided that I really wanted to go to the Victoria and Albert Museum. Alain was not sure it would interest him but came along anyway. We arrived around 11:30 and decided to split to meet each again at 1:00 pm in the courtyard. I wandered through the museum, enjoying a display of stained glass windows through the ages, an incredible jewellry collection, costumes and theatre sets but did not find Leonardo's note book that I had wanted to see. We met at lunch and decided to go look for the notebook together but on the way we found the photography exhibit, a huge section with originals and replicas of famous sculptures from around the world, etc… We finally left around 5:00 pm knowing there was so much more we had not seen. We will most definitely be back. Next door to the Victoria and Albert was the Museum of Natural History, we did not go in but it's on my list.
From the museum we headed over to Leicester Square where we got half price tickets for Les Misérables. By this time it was nearly time for the show and we had not yet eaten. We made very lucky choice and ate at Viet Food, it was delicous and absolutely the best value meal we had in London. I had two appetizers and Alain had Pho and it cost us $ 30 Canadian! I will definitely be back next time we are in London for a full meal. The atmosphere and service were excellent, they are used to getting people through fast for shows. The Queens Theatre was just around the corner and Les Misérables was amazing. The show finished around 11:00 pm but London was so alive at that time we didn't want to leave and wandered through Picadilly and to Oxford Street before finally taking a bus back to Hampstead.
Thursday:
We had to pack on Thursday as we were spending Thursday night near Gatwick. We took the bus to Victoria station where we checked our two carry-ons for the day (expensive!). We then went took the underground and went walking by Big Ben and down to the Banqueting House. This was a beautiful and peaceful place to visit, no crowds, bean bags, and a very interesting movie. As in most museums and public places the wifi was very good so it was a nice place for a little rest and some research.
The rest of the day did not work out quite so well, searching for gluten free fish and chips for Alain with no luck. We then had an unmemorable meal at the Tate Modern cafe because the restaurant on the top floor was closed. After exploring the Tate Modern for a few hours we made our way back to Victoria Station and took the train to Gatwick. Arriving at Gatwick we contacted The Corner House hotel and they had a shuttle there for us in minutes. The hotel restaurant was closed at 9:00 pm when we arrived which was a good thing as we had our final very good meal in Ye Olde 6 Bells, a pub less than 10 minutes walk away, through a misty cemetery.
Friday – Coming home
At 6:30 am we took the shuttle to Gatwick. We liked Gatwick, it was well organized and we got through security nice and fast. Breakfast at Jamie Olivers and then some shopping before our flight left. Except for 20 minutes in the Liberty store and 5 minutes in a souvenir shop in London we had not done any shopping on our trip.
We flew home via St John's, Newfoundland where we had a lovely surprise. We had a three hour stopover and I was hoping to meet my dear friend Susan, and she was there with Lorne to meet us at the airport. We were hungry and they took us to The Rooms where we had a quick but delicious lunch of local products while enjoying the great view over the harbour.
Back home to Ottawa by 6:00 pm on Saturday we had Sunday to recuperate before going back to work.
Final thoughts:
We enjoyed staying away from the center of London and prefer busing to taking the Underground as you can see many different neighbourhoods on the way home.
WestJet worked fine, but I would take a sandwich next time rather than try and get something on the plane.
Our first trip with carry-on only for the both of us and it worked very well and definitely reduces the hassle factor.
Keep a travel diary as even after a week we had a hard time piecing our itinerary back together again.
London Museums are the best place to get a good wifi connection. They all seem to have an area with good wifi and a comfortable sitting area. Because the museums are free (voluntary donations) you can go in just for this without making a donation if you are not actually visiting.